Restructuring and insolvency
Restructuring and insolvency
Our investment funds team assists managers of funds with restructuring of their funds to optimise the operational efficiency of their business models, reduce costs and meet marketing considerations.
We assist managers of funds with various types of restructuring including:
Relocation of offshore funds to Luxembourg through contribution in kind of the assets of the funds to Luxembourg RAIFs, SIFs, and UCITS in the form of SICAVs or FCPs; redomiciliation of offshore funds to Luxembourg as a UCITS, RAIF or SIF structure; or mergers of offshore funds into an existing Luxembourg UCITS, part II fund, RAIF or SIF.
Conversion of Luxembourg funds from SIFs into RAIFs and vice-versa.
Merger of Luxembourg funds and sub-funds, as well as merger of sub-funds of RAIF or SIF platforms into standalone funds.
Liquidation of Luxembourg funds and sub-funds.
arrow_forward Migration of a Cayman fund to a Luxembourg RAIF.
arrow_forward Assisting a RAIF platform with the merger of a sub-fund into a sub-fund of a new Luxembourg fund.
arrow_forward Assisting managers with the liquidation of sub-funds of SIFs and of the SIF itself.
arrow_forward  Migration of a BVI fund to a Luxembourg UCITS master-feeder structure.
arrow_forward  Advising a Luxembourg UCITS on the merger of its sub-funds.
arrow_forward  Advising managers with liquidation of a special limited partnership.
Leaders League (private equity & fund structuring)
'Well-positioned to handle alternative funds, whether first-time managers or historical players, the firm advises on time-to-market vehicles with a high demand for RAIFs and SCSps. Concerning asset classes, Chevalier & Sciales practice covers a diversity of assets, such as PE and real estate and is increasingly active in relation to crypto, hedge and debt funds.'
Mar 4, 2022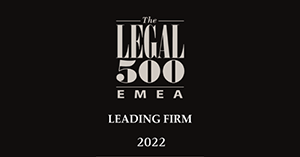 The Legal 500
The investment management sector is the principal driver of boutique business law firm Chevalier & Sciales and accounts for the majority of work it handles in an advisory, transaction and litigation setting. As well as helping establish and operate funds administering traditional asset classes, the team has also successfully developed a strong offering in emerging classes, including as it relates to digital assets. Founding partner Olivier Sciales has 'the ability to translate "law-speak" into clear common language' and regularly advises Luxembourg and foreign sponsors on the structuring of alternative investment funds. Cécile Rechstein co-heads the team alongside Sciales.
Client testimonials
'Direct engagement with the partners. Specialised in setting up investment funds in Luxembourg.'
'The team provides impressive responsiveness and an outstanding expertise in relation to investment fund matters.'
'The team is friendly, (not arrogant at all) and very open to work for new business opportunity, especially in the world of crypto/blockchain.'
'It is a human scale firm where you are not considered as a small client.'
'Olivier Sciales has the ability to translate "law-speak" into clear common language.'
Mar 4, 2022